Nolan Helmets is an Italian motorcycle helmet company founded by Lander Nocchi in 1972. He is an entrepreneur in car and motorcycle accessory sectors. Nolan is known for manufacturing all of its helmet components in-house. It also manufactures X-Lite helmet brand and the value line of helmets of Grex for new riders.
If you are interested with Nolan Helmets, there are various options you can choose from.
Helmet collections of Nolan Helmets
Nolan N1005 Helmets
These are the successor of Nolan N104. This helmet puts Nolan Helmets back on top in mid-range helmet segment. Its outer shell is made from Lexan, which is known for its exceptional performance level in comparison to regular thermoplastics. Its outer shell is more compact before, which ensures lower weight and better aerodynamics.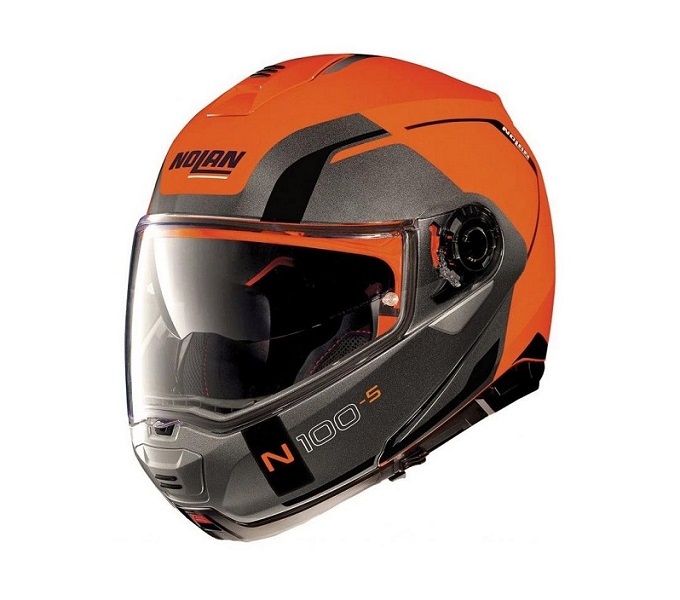 N1005 is also equipped with internal sunvisor with four various positions. The bigger, new chin curtain keeps out the noise and wind for improved comfort and to further boost the noise levels. For a perfect seal, the neck roll can be adjusted.
Nolan N21 Helmets
It's a minimalistic helmet from Nolan, which is inspired by vintage and timeless look. It continues its predecessor's legacy, N20, and is perfect for café and cruiser racers. Various retro and classic looks are made available.
It depends on the model and variety of color combinations for inner padding, face shield edge, shell edge, graphics, VPS edge, and its shell itself. Nolan N21 helmet also features Nolan Microlock retention system.
Nolan N405 Helmets
This helmet showcases Italian design and engineering at its finest. An open face and lightweight helmet of superior comfort for discriminating rider. It also features a full coverage and ultra wide face shield, AirBooster ventilation system, and VPS internal dropdown sunscreen. N405 helmets exceed or meet D.O.T standards.
Nolan N44 Helmets
It is a 6-in-1 helmet with crossover design and quick-change accessories that enable customized functions and looks for each ride. N44 helmets feature an integrated sun shield, clear shield, removable chin bar, and peak. It also features VPS or Vision Protection System, wherein the internal fog-resistant and scratch-resistant sunshield is reduced by slider and instantly retracted by a button.
Nolan N87 Helmets
This Nolan helmet is a full-face and top-range helmet. It is known for its elegant and sporty design that every rider will surely fall in love with.
Nolan N70 2 Helmets
Made for urban riding, this helmet is very comfortable on weekend getaways, short commutes, and long journeys. It is also suitable for both winter and summer rides. It comes with a total of 6 possible configurations that you may personalize through the removal or addition of chin bar, small peak, and face shield. When face shield and chin bar are installed, the rider enjoys the same perks of full face helmets. With just a chin bar and peak installed, the helmet enables air to flow while providing the same protection of full face helmets. With its peak, face shield, and chin bar removed, this can be a real ¾ open face helmet.
Want to rent a motor-home? Read the article entitled "Guide to Choose Rental Motor-home".
Posts from the same category: