Everyone wants to spend his holidays in complete freedom. the freedom to wake up anywhere in the morning; in the chirp of birds when the river beside is roaring like a king. Sliding up the blinds of the window and looking into the real face of nature: the bending branches of the tall trees to embrace the calmness of the depth of the river. This freedom to live in the lap of nature can be achieved in a motor home.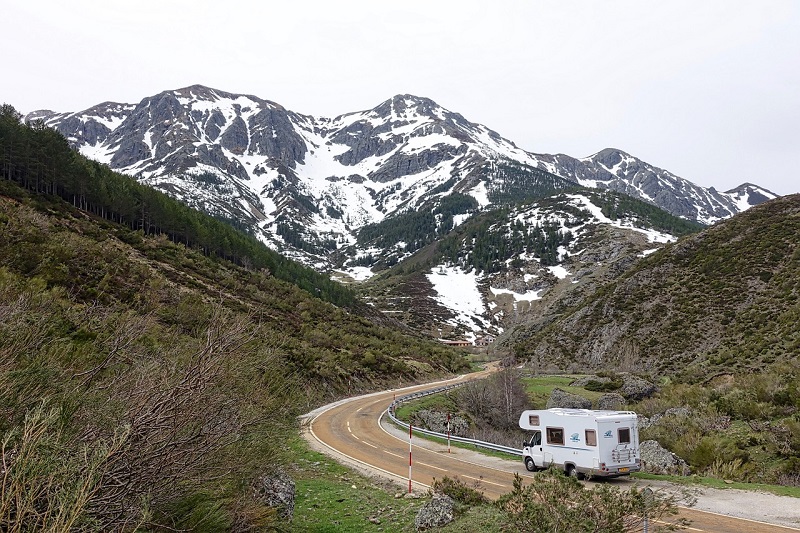 Motor homes are the recreational vans (RV) was can be rented out for your vocational trips. It is legal to park Motor homes anywhere. We see many of such RVs across the roads while driving on the roads of Europe. But before you get a rental motor home, there are few factors you must keep in your mind.
Things to Know Before You Get a Rental Motor Home
Rental Motor Homes are best for slow travel, so don't plan to see the whole world in a single trip. Plan well your itinerary through countryside and towns.
The terrain through the mountainous region is difficult. So, any passage through them would take much longer than anticipated.
To choose a company to get a rental motor home, you first need to decide the starting and finishing point of your journey. As different hiring companies offer different pickup points.
Choose the one-way hire in highest necessity. Such hires would bound you to rent a motor-home from a multinational hiring company and it would considerably increase the price.
Consider the weather conditions of your itinerary and destination before you plan your trip.
Count for your budget. The duration, route, season, and type of rental motor-home for your trip would depend on that.
If your trip is in high season and you have plans to camp at any official campground, you may have to book a camping spot months before.
Consider your company. Decide your rental motor-home according to that. As it can make or break the relationships. At times it is really hard to accommodate the smelly socks leftover the bed, cook three different meals at night for special diets, a snorer, an early riser, and a late-night movie watcher.
After considering all the above factors, go online to search for the best motor-home rental companies. There are hundreds of them. You choose the most familiar and recommended ones. Conduct your own reviews and read the reviews of the experienced campers.
Get a quote from different companies. At times there are cheaper looking rates but they charge separately for different inclusions. So, compare apple with apple, and don't jump immediately for the cheaper ones.
Once you have booked your motor-home, get travel insurance. We must ensure anything that we can't control. In a motor-home, it is a huge amount. We can't control the drivers, the weather conditions, thieves. In case you damage the motor-home anyway, you need insurance.
Check for the travel requirements, like the passports, driving licenses, etc.
Conclusion
There are a lot of things to consider while you plan to spend your vacations in a motor-home, wandering about the countryside, and looking directly into the eyes of nature. It may seem simple, but it is not.
If you take good care of all the above mentioned factors, you can surely have the best camping experience ever. Have a safe journey.
Do you know that with just a chin bar and peak installed, the helmet enables air to flow while providing the same protection of full face helmets. Read more about Nolan helmets by clicking on the link.
Posts from the same category: